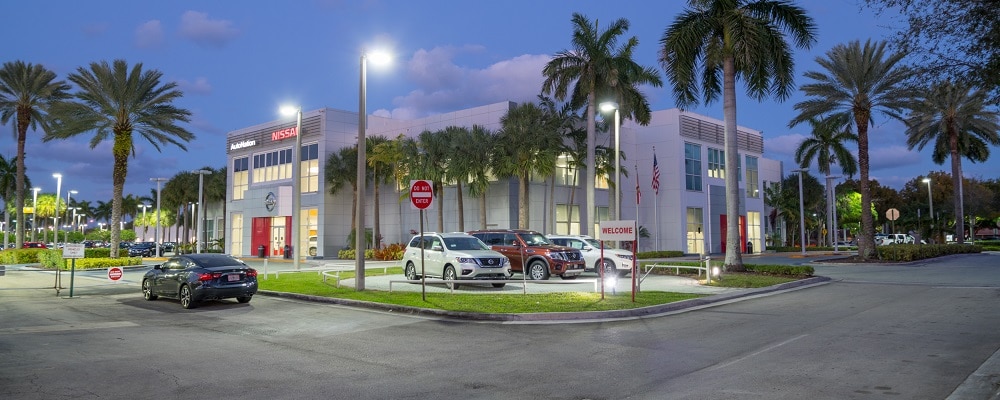 Kendall

 

Nissan

  Dealer      

You were on your way to the Dadeland Mall in the northeast tip of the Kendall area when it suddenly hit you. You need a new Nissan. But you need a new Nissan from a well-respected dealer that's interested in serving the interests of its clients, not the bottom line. Or, perhaps you realized your current Nissan needs a little extra love for all the wear and tear that's been inflicted upon it. Don't even bother making the drive home. Come straight to our lots at Nissan Kendall, where our vast inventory of both new and pre-owned Nissan models are waiting for you. Our Service Center features OEM-certified technicians who are happy to help and inform, and our Finance Center representatives are ready to answer any questions you might have. Okay, we'll let you refuel at the Poinciana Bar and Bistro before you come in, a local favorite situated conveniently near the Dadeland Mall. But after that? We have your appointment ready.

     
New & Used Nissan Vehicles
Maybe the Dadeland Mall wasn't in your line of sight for this trip. Maybe you were headed southbound, towards the outdoor shopping mall known as The Falls. Whether you're alone or you have your family with you, Nissan Kendall is pleased to cater to you either way. Our hours are scheduled to make it easy for you to include us in your daytime trips- on the way to and from chores, or as part of a day of pampering. Combine visiting Nissan Kendall with an event at the Killian Palms Country Club. You might be in the area for a wedding or a business convention of some sort- either way, it's time that you took how and what you drive into your own hands. Nissan Kendall is the premier destination for new and used Nissan vehicles in the Kendall area. We can help you get behind the wheel of what you really want to be driving.
Kendall Area Nissan Maintenance
Combine the best of both worlds by dropping your current Nissan off with our Service Center and grabbing a bite to eat at Shorty's BBQ. Close by is Yogurtland, offering a tasty and nutritious dessert option to your meal, and even closer is a Trader Joe's. While you wait for certified maintenance to be performed on your Nissan in Kendall, treat your own body well and get some grocery shopping done while you're at it. The Florida sunshine can often be harsh on your Nissan, especially if it is regularly kept outside. During the summer months, it's important to bring your Nissan in regularly to have fluid check-ups and to make sure that your air-conditioning is functioning properly. And those mileage markers? We need to see your Nissan for those, too.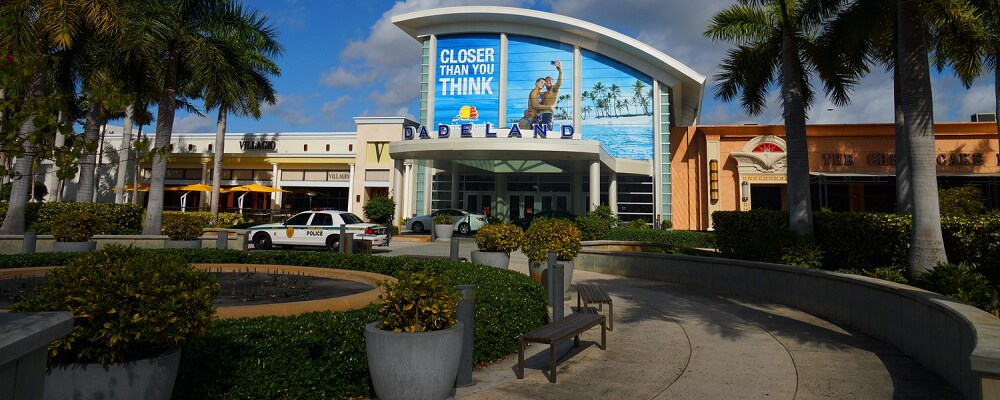 Directions To Nissan Kendall
Nissan Kendall


17305 South Dixie Highway




Palmetto Bay

,

FL

33157



(305) 707-0144
Kendall is a city bursting with glorious weather, shopping opportunities, and charming parks. On your way to the Briar Bay Golf Course, think about the vehicle transporting you there. Are you ready for a new Nissan? A new pre-owned Nissan? Is your Nissan ready for a maintenance diagnosis? Whatever you need, we're here for you. We're a proud member of the Kendall community and we enjoy serving you as much as you enjoy the sights and venues this area has to offer. Call or make an appointment with us at any time, or simply stop by at your convenience. We'll be around.